---
This is my favorite place to get fantastic quality fish with amazing flavor. I travel with their sardines and tuna and use them as a quick source of protein if I'm in a hurry or want something simple with my salad. This place is great for quick, clean fish protein, as well as gourmet fillets and other fancy fish.
Short Chain Triglyceride (SCT) Oil is better than MCT (Medium Chain) oil because the Short Chain oils go directly into the blood stream to support ketones and brain function, whereas the MCT Oil has to go through the gut and can trigger (and often does) diarrhea.
I first learned of SCT Oil at a reversing dementia conference where it supported the ketone diet for brain function. I sat there and realized it was just as good for the general fatigue/brain fog community as well as the BioHacker community. I recommend at least the 3 jar 25 oz to use for 3-4 months to see the difference.
---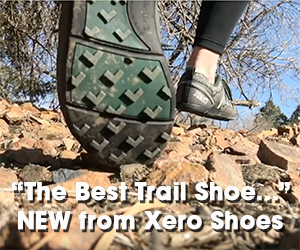 Xero Shoes are zero lift shoes. Your sole is the foundation for your body, and our patented FeelTrue® soles are the foundation of all our shoes and sandals. They let you connect to the world, give you just-right protection, and are durable enough that they have a 5,000 mile sole warranty.
Add our foot-first designs on top of those soles and you have a footwear line that's all about what's natural.